Winn Parish Medical Center
Emergency Operations Center
aka "The Command Center"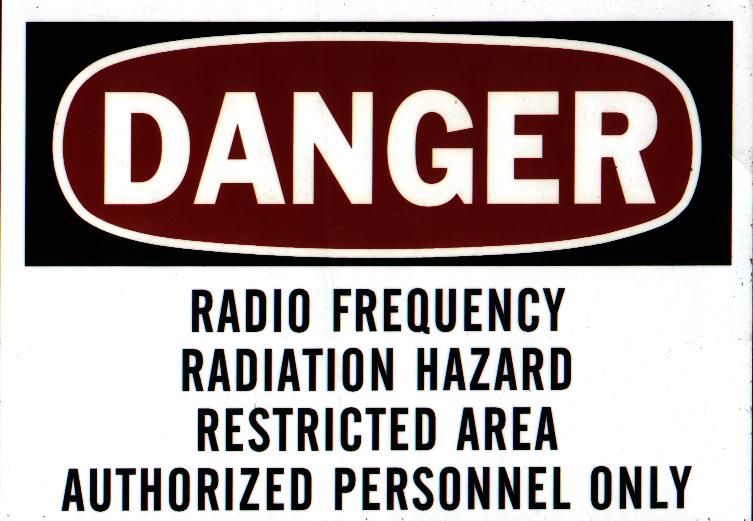 Through a grant from the Louisiana Department of Health and Hospital, using HRSA funds, WPMC received equipment for use during times of emergency for communications.
Winn Parish Medical Center has provided a room to setup it's communication equipment in. At this time all radios have been installed and tested. We also have a fax machine and 4 telephones installed. The TV and computers have now been installed. I am still tweaking the layout and a few more changes are possibly coming. We have also been asked to add another radio to the layout. This will give us an identical setup of what we have in the ER for communications plus the ham radios.
Please find some pictures below.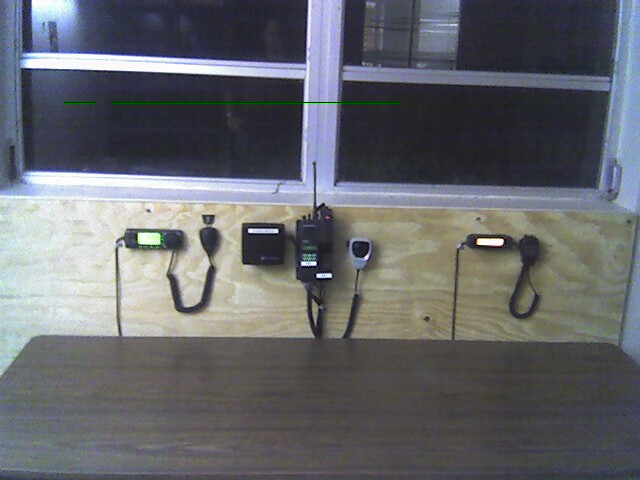 Work in progress on the communications area (Day 1) (4-13-06)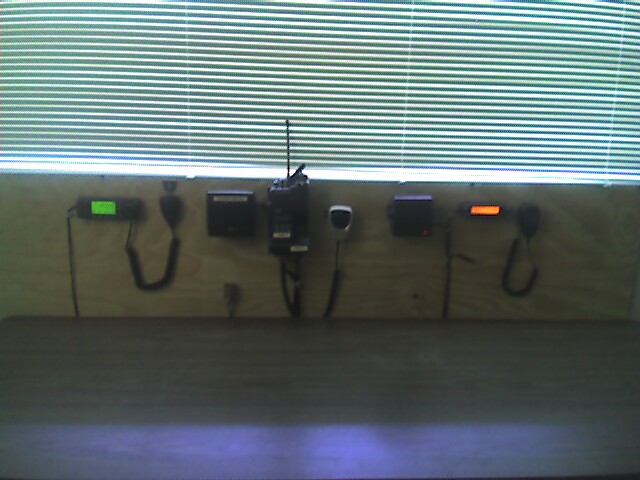 With blind installed over the window and the external speaker and headphone jack installed for the 2m/440. Also installed a 12v "cigarette lighter" jack under the 800Mhz system for cell phone chargers, etc. (4-18-06)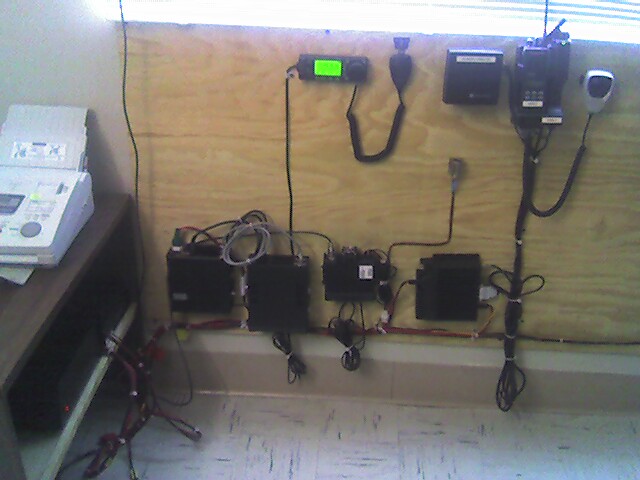 All The "Guts" are mounted below the table so they are "out of site". (4-18-06)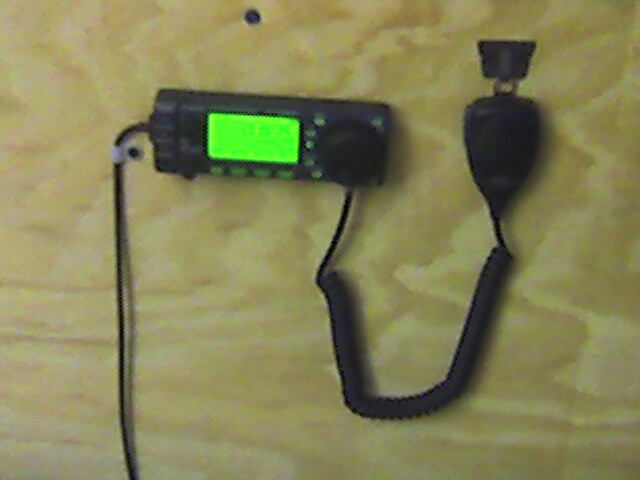 Icom IC-706MKIIG with tuner and Hustler 6-BTV Vertical antenna (4-13-06)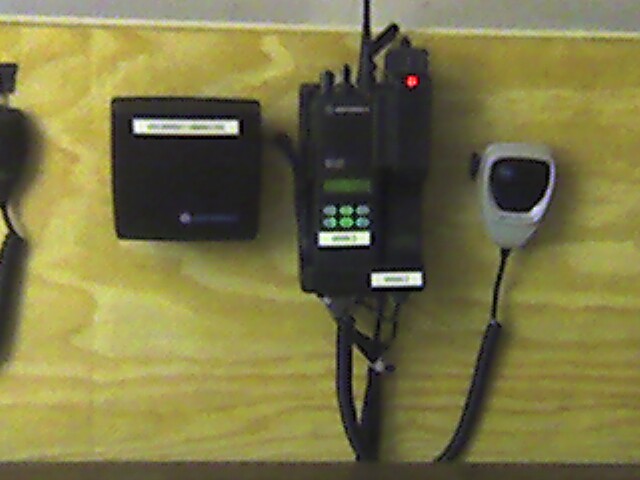 Motorola 800Mhz Radio (State Trunk System - Intra Hospital Communication) (4-13-06)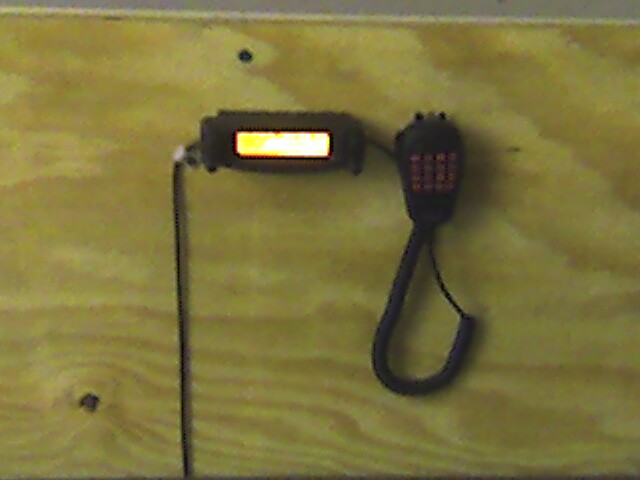 Yaesu FT-8800 2m/440 with Diamond X510MA antenna (4-13-06)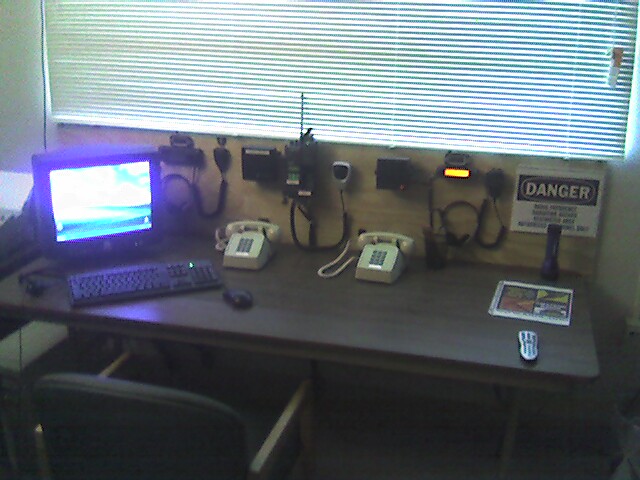 Current configuration of the radio bench. (5-8-06)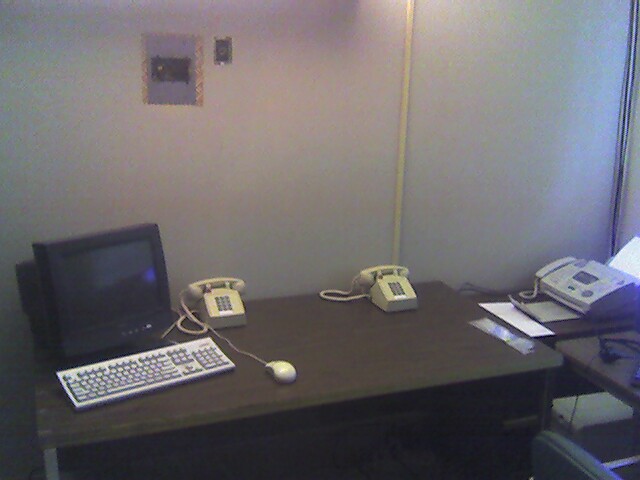 Computer work area (5-8-06)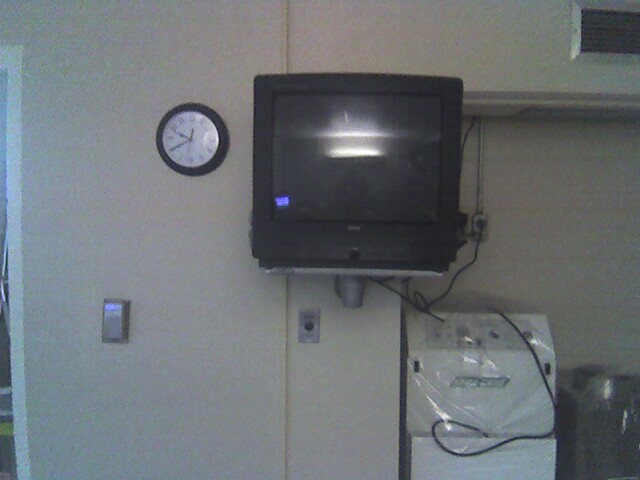 TV mounted for easy viewing of weather/news channels (5-8-06)
We have added an old, but classic, Icom IC-22U to the collection in the room to be used where needed. This radio is now equipped with the Anderson Power Poles on the power cord. We also awaiting a purchase of a Kenwood TK-760G to be used to contact the public service agencies in the event of an emergency.